Philadelphia Author, Historian, and Lecturer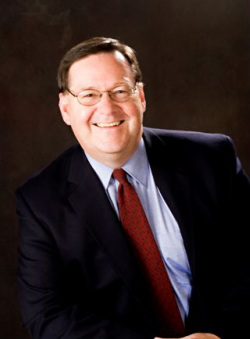 "The more I write about Philadelphia, the more I'm struck by the depth, love, and expertise of her bards. Keels, like Beth Kephart, the author of Flow, and Gary Nash, who wrote 2002's First City, has found a new way to rekindle this city's history without telling a straightforward historical narrative."
Nathaniel Popkin, phillyskyline.com

Tom Keels is the author or co-author of seven published books on Philadelphia history: Wicked Philadelphia: Sin in the City of Brotherly Love; Forgotten Philadelphia: Lost Architecture of the Quaker City; Philadelphia Graveyards and Cemeteries; Philadelphia's Rittenhouse Square; Chestnut Hill, and Philadelphia's Golden Age of Retail (with Lawrence M. Arrigale).

Tom's latest book, Sesqui! Greed, Graft, and The Forgotten World's Fair of 1926, was published by Temple University Press in 2017. Sesqui! is the story of the Sesqui-Centennial International Exposition of 1926, Philadelphia's second world's fair, which was as big a failure as the 1876 Centennial was a success. Why? The city's rampant culture of political corruption and "pay-to-play," which turned the fair into a gigantic boondoggle.

Tom is a lecturer, writer, and commentator specializing in Philadelphia history and architecture. He has spoken to many of Philadelphia's leading cultural and historical organizations, including the American Institute of Architects (Philadelphia chapter), American Revolution Roundtable, Chestnut Hill Historical Society, Cosmopolitan Club, Curtis Institute of Music, Franklin Inn Club, Free Library of Philadelphia, Harvard Club of Philadelphia, Preservation Alliance of Greater Philadelphia, Springfield Township Historical Society, and Union League of Philadelphia.

Tom has appeared in numerous documentaries, including Philadelphia: The Great Experiment by History Making Productions; Philly Firsts on WLVT (PBS39); and Buried Stones, Buried Dreams, a feature on Mount Moriah Cemetery for the Precious Places Project. He has appeared on two episodes of Mysteries at the Museum on the Travel Channel, discussing the real-life origins of the 1958 sci-fi classic, The Blob, and how a Philadelphia merchant-turned-counterfeiter nearly bankrupted the Confederacy during the Civil War. Other media appearances include Radio Times on WHYY-FM, Counter Culture on WLVT (PBS39), Creatively Speaking on WRTI-FM, PA Books on the Pennsylvania Cable Network, Action News on WPVI-TV, and Good Day Philadelphia on FOX-TV.

For many years, Tom was a Contributing Writer for the Rittenhouse Sq. Revue, writing monthly articles on Philadelphia landmarks and lore. His articles have also appeared in the Chestnut Hill Local, Main Line Times, Springfield Sun, Philadelphia Style Magazine, Germantown Crier, and the Journal of the Historical Society of Montgomery County.

A confirmed taphophile, Tom has been a tour guide at Laurel Hill Cemetery, Philadelphia's premier Victorian necropolis, for over two decades. He has conducted classes on Philadelphia cemetery history for the Bucks County Community College Historic Preservation Program, Cheltenham Township Adult School, and Mount Airy Learning Tree.


---